JDRF are DOUBLING all fundraising for Giving Day!
From today to the 1st of June, EVERY donation to JDRF will be DOUBLED for life-changing T1D research aimed at finding cures and improving lives until that happens!
JDRF have been a great support for Charlotte since she was diagnosed in December 2022. From a care package in the hospital to reaching out with support ever since alongside working to cure Type 1 as soon as possible! Charlotte would love you to support her fundraiser for Giving Day while all donations are doubled! 
Charlotte now wears a blood sugar monitor and must keep a phone and bag of supplies with her at all times. Type 1 has a significant effect on her life and we'd love to support JDRF in finding a cure and helping those diagnosed in the mean time Xx 
T1D is a lifelong autoimmune condition where your body stops producing insulin—which is what controls blood sugar levels in our bodies. It means 24/7 monitoring of blood sugar levels and manually injecting insulin into your body multiple times a day. There is currently no cure for this condition, and it affects more than 130,000 Australians alone. 
Thanks for your support! 
My Achievements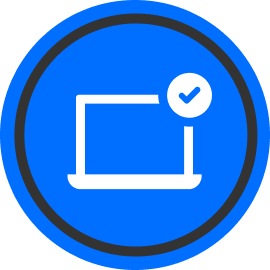 Fundraising page
Updated Profile Pic
Added a Blog Post
Received 5 Donations
Reached Goal
Increased Target
Thank you to my Sponsors
Mark Craig
Matched Donation
Keith Simmons
Matched Donation
Wayne Friend
Matched Donation
Nina
Matched Donation
Richie Mattinson
Matched Donation
Karina Ginn
Matched Donation
Krista Scannell
Matched Donation
The Pattos
Jenni Friend
Jackie Osborne
Matched Donation
Matched Donation
Matched Donation
Anonymous
Matched Donation
Connie Dodge
Chapman Family Xx
Jenni Friend
Matched Donation
Matched Donation
Dean Kinna
Matched Donation
Kara
Kristie Noal
Narelle Hunter
The Robinsons
Matched Donation
Matched Donation
Matched Donation
Matched Donation
Pip
Irene Hambrook
Matched Donation
Matched Donation
Jane Caldow
Matched Donation
Anonymous
Annie Starr
Matched Donation
Matched Donation
Sally Walker
Matched Donation